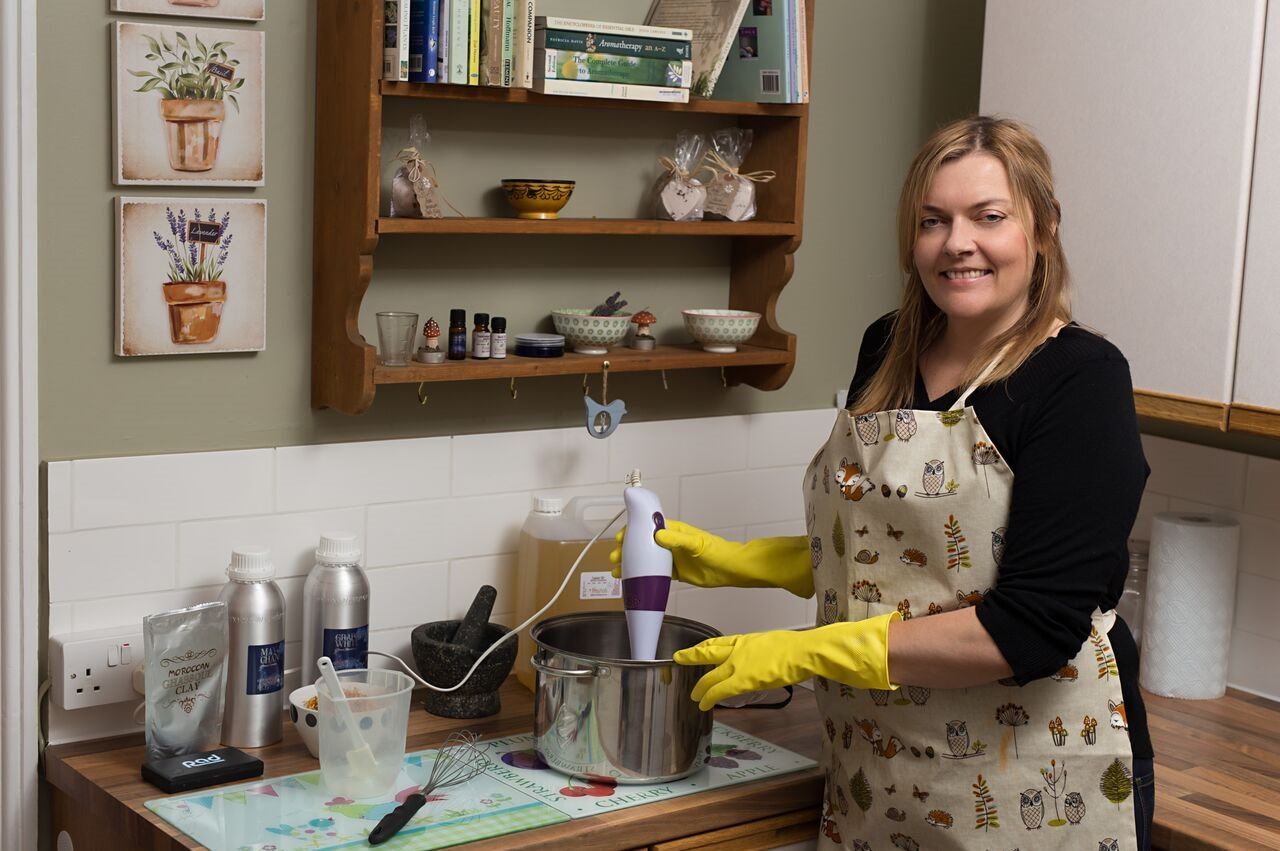 SKIN AND EARTH FRIENDLY PRODUCTS HANDCRAFTED IN SOMERSET, ENGLAND. ESTABLISHED IN 2013.
Daisy Age makes artisan soaps and bath and body products using the finest quality natural ingredients.
Products are free from palm oil, parabens and SLS and we use re usable and recyclable packaging.
Daisy Age soaps are made the old fashioned way using a process that retains the natural glycerine in the soap creating a bar which is nourishing and moisturising.
Our soap formula uses olive oil, coconut oil, shea butter, cocoa butter and castor oil to create gentle skin loving soaps. We only use pure therapeutic grade essential oils for scent. We add to this natural colourants such as clays, cocoa powder, calendula, annatto infusion and spirulina. In some of the brighter soaps we use micas for colour.
The soaps are then cut by hand, bevelled and stamped and then left to cure ensuring a gentle and long lasting soap.
We also make bath truffles, bath bombs, balms, body butters and an apothecary range of bath salts and facial elixirs.
We supply soaps to guest houses and hotels and offer a bespoke wedding favour service. Please contact us for individual requirements.
All soaps are vegetarian and most are vegan.
Please see our events page for an up to date list of places you can find us.