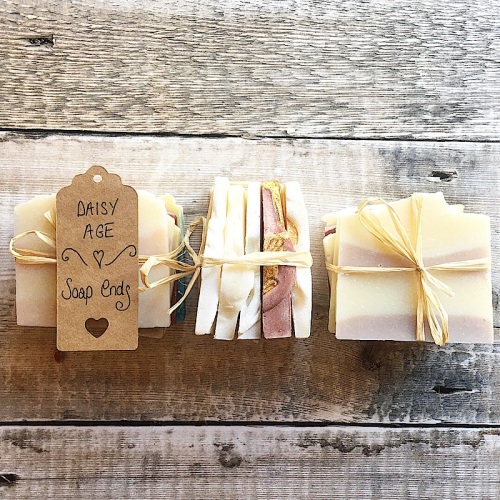 Soap ends
Bundles of soap ends tied with raffia
Natural, vegan and palm oil free
A great way of trying a few different Daisy Age natural soap bars. The ends of the soap loaves are tied into bundles with raffia.
Minimum weight: 100g e
For ingredients please see listings for individual full sized bars.
Varieties in the bundles will vary subject to availability.
Due to the handcrafted nature of these bars, sizes, patterns and shapes may vary.
Daisy Age products are fully insured and certified to comply with EU and UK cosmetic legislation by chartered chemists. Daisy Age is a member of The Guild of Craft, Soap and Toiletry Makers.